Life races by – how often do you hear people say that? And unless you make reunions a priority, they don't happen. You turn around and you realize that you haven't seen your friends or family for what seems like ages. Stop that carousel, it's time to plan a reunion! There's nothing more meaningful or more important than reconnecting with old classmates, sorority sisters, fraternity brothers, team members, or loved ones. So pick a week or weekend and rally the troops…we'll do the rest.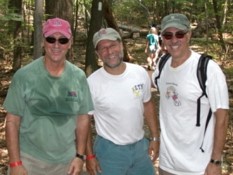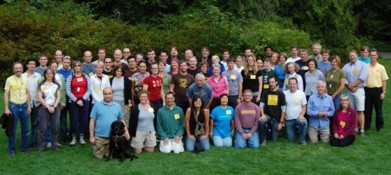 Togetherness:  The goal is to be together, reminisce and catch up. Don't let yourself stress over hosting and ensuring everything is ready. We've got it covered with meals, campfires, you name it. Reunions need entertainment, too, and we offer state-of-the-art amenities that are sure to please your group. Talk to us about what you want and we'll make it happen.
Quality time:  No one will hurry you anywhere. More coffee after breakfast, a hike around our magnificent campus, more time at the lake or pool – the whole point is to linger, laugh and kick back.
Lasting impressions:  We all know time flies and you don't always spend enough time together, so make the most of every moment on your retreat. Leave all the planning to us so you can simply enjoy.
Easy decisions:  Don't stress. Let our professional guest services staff take care of any last-minute changes that are bound to come up – so that you can concentrate on what you came for – the pleasure of the company.